China forms closer ties with Luxembourg to help finance Belt & Road
Includes cooperation on green bonds, where China is a market-leader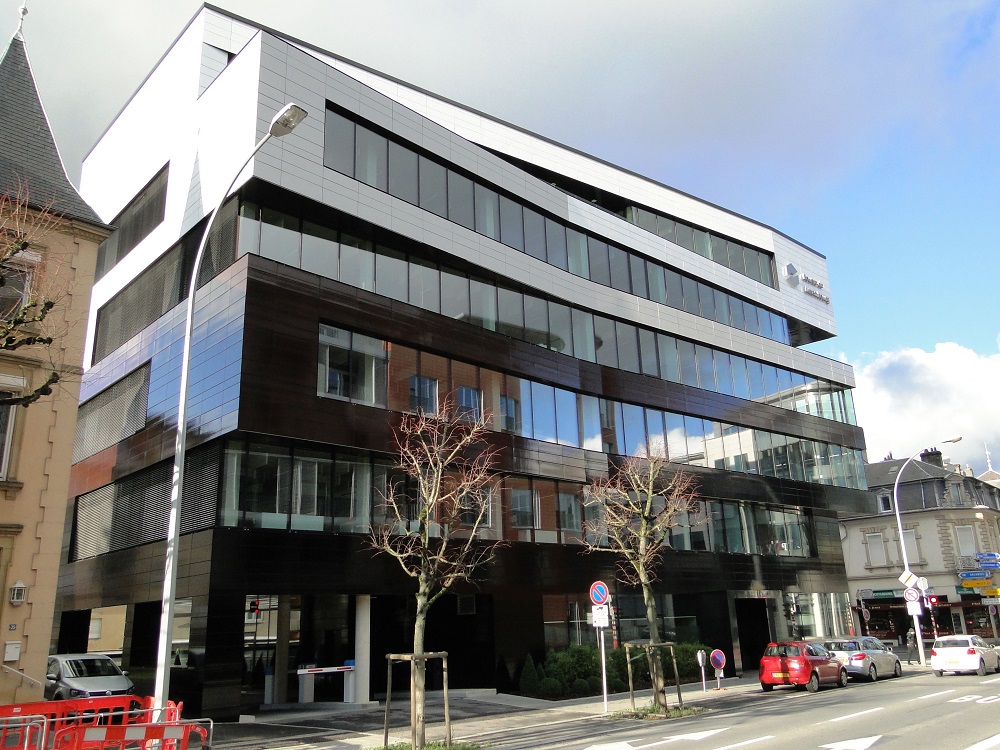 Luxembourg Stock Exchange, courtesy wikimedia.
IN LATE September Luxembourg's minister of finance Pierre Gramegna was in China for meetings with officials including minister of finance Xiao Jie, and governor Zhou Xiaochuan of the People's Bank of China.
Gramegna headed a delegation of more than seventy representatives of Luxembourg's financial services industry. On the agenda was a commitment from both countries to boost cooperation, in particular in green finance and fintech.
In the area of green finance, the Luxembourg Stock Exchange (LuxSE) and Shanghai Stock Exchange (SSE) expanded their cooperation by signing an addendum to an existing memorandum of understanding (MoU) to launch the first 'Green Bond Channel' between China and Luxembourg.
This extension will enable SSE-listed green bonds to be displayed on Luxembourg Green Exchange. China's US$9 trillion bond market is the second-largest in the world, but only 2% of Chinese bonds are owned by foreign investors. This new Green Bond Channel will significantly help to connect issuers and international investors outside China and provide complete information to them.
To coincide with the agreement, Industrial and Commercial Bank of China (ICBC) and the LuxSE jointly announced the bank's inaugural issue of green bonds to be listed on the Luxembourg Green Exchange (LGX).
Not only is ICBC the first Chinese bank whose Green Bond Framework is aligned with both international and Chinese green standards, it is also the first Chinese bank to receive a so-called Dark Green Second Opinion by the Center for International Climate and Environmental Research.
The proceeds of the green bonds will be used to support China's Belt and Road initiative and refinance eligible green projects in domestic provinces and foreign countries key to the initiative.
The three-tranche deal was led by Bank of America Merrill Lynch, Credit Agricole, HSBC and ICBC (Asia). ICBC sold 1.1 billion euros worth of three-year floating rate bonds, US$450 million of three-year floating rate bonds, and US$400 million worth of fixed rate bonds. The total was US$2.15 billion equivalent.
Other cooperation agreements signed during Gramegna's visit were an MoU between the bankers' associations ABBL and China Banking Association, to strengthen the international exchange and cooperation in the banking industry, as well as between the Luxembourg House of Financial Technologies (LHoFT) and Tsinghua University Science Park Ventures to promote fintech investments between China and Europe.