Investors increasingly agitate for ESG
Viewpoint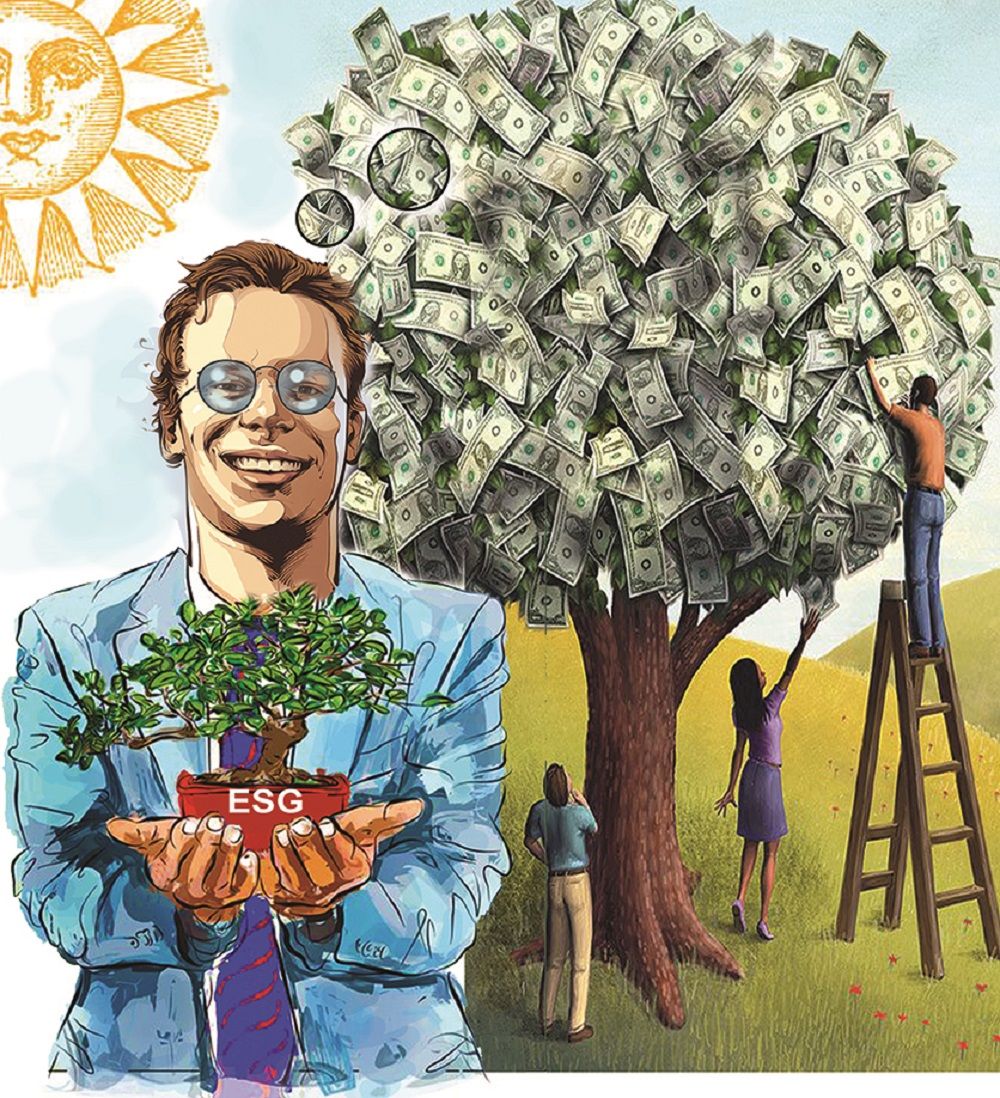 AT THEIR recent annual conference in Berlin, the Principles for Responsible Investment (PRI), a United Nations-supported NGO which aims to foster the growth of investment guided by environmental, social and corporate governance (ESG) concerns among asset managers, upped the pressure on investors to move from making the right sentiments about ESG to putting those sentiments into action.
A central topic of discussion was the subject of developing a sustainable financial system. One that is geared away from the short-termism that tends to inform a vast swathe of investment decisions, towards a long-term outlook. This involves a multi-pronged effort in which the fiduciary duty of institutional investors towards their beneficiaries is calibrated with ESG thinking.
The dynamic envisaged comprises investors pushing for action at the top of the food chain, government authorities developing stewardship codes for corporations that incorporate ESG, and the crafting of a tax regime that dissuades investment in assets with low ESG scores – a so-called "taxonomy".
In the meantime, as ESG risks increasingly take centre stage among global investors, the hope expressed at the conference was that the credit ratings agencies incorporate ESG metrics into their ratings methodology. Strides have been made in this regard in Asia, where the PRI has worked closely with Malaysian ratings agency RAM to fashion an ESG-conscious ratings methodology.
It might be somewhat ironic that Malaysia leads the charge in ESG in Asia, given the ongoing controversy of government-owned investment company 1MDB, which is surrounded by allegations of financial malfeasance. But the hard assets which feature in Islamic finance are obvious items to be considered in ESG terms, particularly with regard to the 'E' element of the equation.
Still, even though moving the financial system towards sustainability is slowly being affected from the bottom up, the entire process is to some extent hostage to political fortune. The clearest example of this was President Donald Trump's withdrawal from the Paris Climate Accord, which aims to keep global temperature to within 2 degrees Celsius above pre-industrial levels. That action, which is rooted in the denial of climate change, was inherently political and calibrated with the interests of US heavy industry in mind, and particularly the fossil fuel industry. However, in the US case, there is a degree of ring-fencing at state level, in which statutes stipulating environmental strictures cannot be overridden by executive orders, which is positive for the US ESG lobby.
In the meantime, investors are encouraged to engage in beta activism whereby investors divest from markets which are making insufficient progress in ESG. A classic example of this was the Californian State Pension Fund (Calpers) selling its entire holdings in Philippine stocks 15 years ago on governance concerns in the hope of influencing their beta. The hope is that such activism can alter the behaviour of corporate boards as well as national and financial authorities.
These might at first glance seem like noble aspirations which fly in the face of typical corporate thinking. But ESG is rapidly going mainstream, and the country which gets the joke on that score is China, where ESG reporting is mandatory. The Trump Whitehouse is nervous of China's rapid economic ascent. Perhaps it should pay close attention to the axiomatic role ESG is playing in that dynamic.