Finding the right bank to fit your needs
Asset Benchmark Data reveals what CFOs and treasurers look for in a banking partner
In a world where speed could be the difference between success and failure, transaction banks around the Asia-Pacific region are examining new ways to engage and enhance the customer experience to keep up with rapid changes in the market. From blockchain to application programming interfaces (APIs), technologies are becoming a major incentive for CFOs and treasurers to work with certain banks.
When examining what sort of technology offerings clients would like to see from their banking partners, companies were split depending on the size of their operations. That's according to Asset Benchmark Research's Treasury Review 2020, which interacted with over 700 treasury professional respondents based in the region.
The majority of large companies (annual group turnover of over US$1 billion) surveyed, for instance, partnered with banks because of their API connectivity abilities. Over the past several years, banks have invested countless manhours in building up their API libraries so that clients can easily connect with the bank's system and communicate transaction instructions in real-time.
In contrast, smaller companies (annual group turnover below US$250 million) surveyed were more critical of their partner bank's mobile banking applications, highlighting the importance of having an interface that could be responsive to the on-the-move culture of some small and medium-sized enterprises.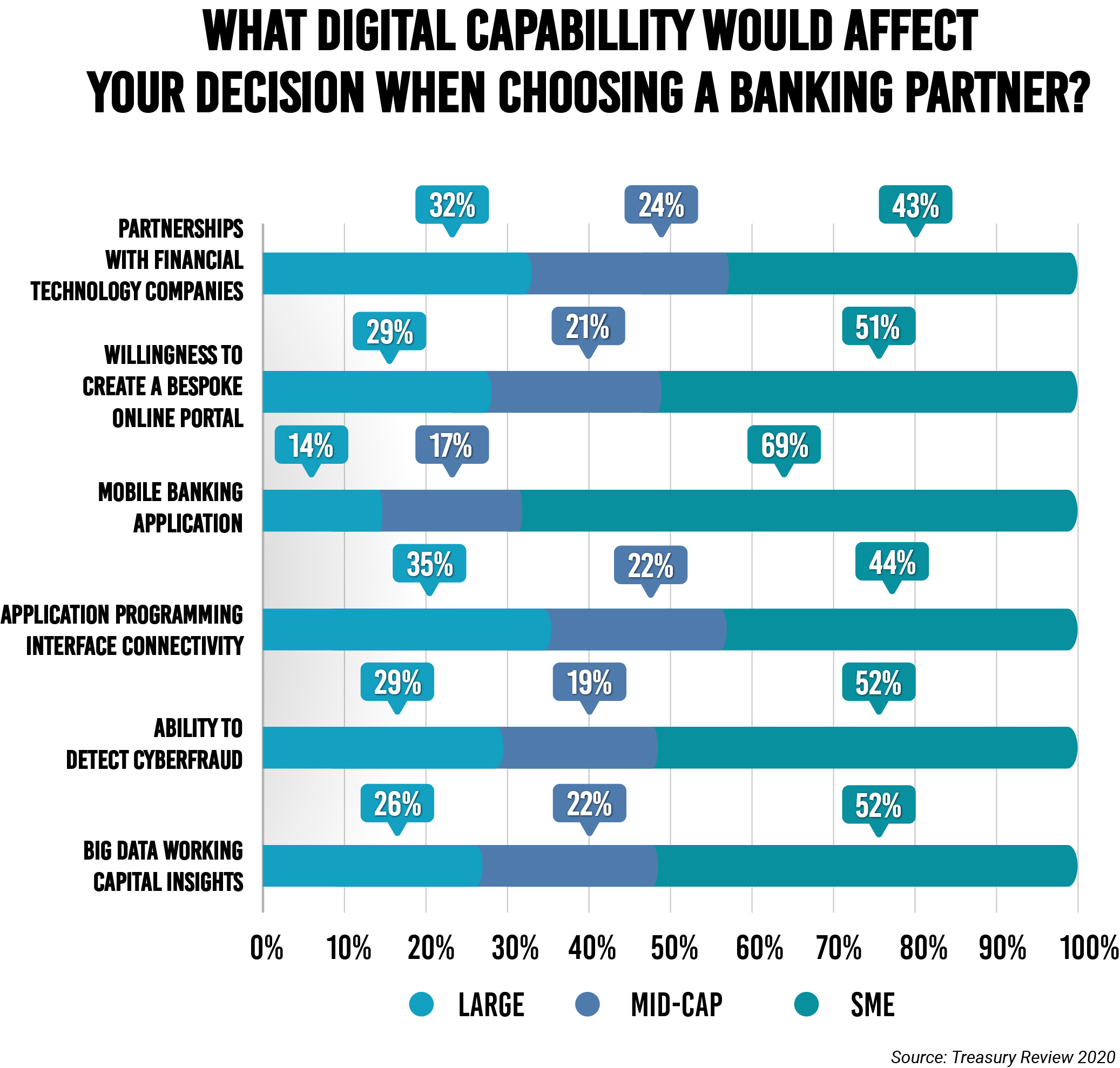 Aside from technology considerations, the majority (58%) of Treasury Review respondents cited speed of implementation as the top indicator of a great transaction bank, followed by readiness to customize and the rapidity of response times to client queries.
The Treasury Review 2020 also revealed that a company's treasury department, more often than not, is willing to work with its current service provider, and is only prepared to make a change in exceptional circumstances. Around 69% of respondents mentioned they had not changed their service provider, while only 9% shared that they had plans to reduce the number of providers they work with.
As in previous years, we would like to hear your views on who should win the regional categories of The Asset Triple A Treasury, Trade, SSC, and Risk Management Awards 2020. You can make your voice heard by placing your vote here.
For more information about the awards, please go here.